7 West
Cuisine(s):
Caribbean
,
International
Main Course:
$16.00 - $40.00
is:
Casual Dining
Outdoor Dining
Indoor Dining
Accepts:

Meals:
Dinner, Lunch, Take Out
Serves:

Ratings & more:
Excellent!
7 West
Weststraat 7
Aruba
Tel:
+(297) - 588 - 9983
Opening Hours:
Open all week for Lunch and Dinner. Kitchen opens at 10 am and closes at 10:00 pm.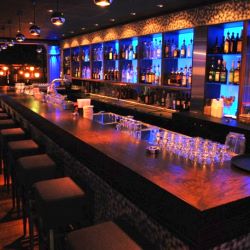 Exquisite dining in a splendid setting. Located in downtown Oranjestad on Weststraat 7, on the second floor, with a marvellous view of the harbour.

7 WEST Restaurant Aruba offers gourmet international caribbean food for a reasonable price.
Restaurant page views: 42,796