Valentine's Day Dining
Below is a partial list of restaurants serving special meals for Valentine's Day.
See the special menus under "Menus(s)" at the specific restaurant page.
Restaurants - alphabetical list
Mangos Restaurant
- 45 reviews
Cuisines: Caribbean, International, Seafood

Serves: Vegetarian, Kidsmenu
Excellent!
Editors' Pick
Free WiFi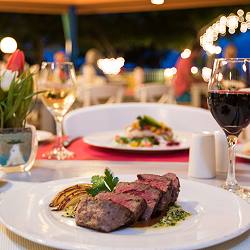 Tulip Restaurant
- 70 reviews
Cuisines: Aruban, International

Serves:
Excellent!
Editors' Pick
Free WiFi