Universal Restaurant
is:
Budget Dining
Indoor Dining
Accepts:

Meals:
Dinner, Lunch, Take Out
Serves:

Ratings & more:
Excellent!
Universal Restaurant
Wilhelminastraat71
Aruba
Tel:
+(297) 582 3111
Opening Hours:
Daily 11:00am - 11:00pm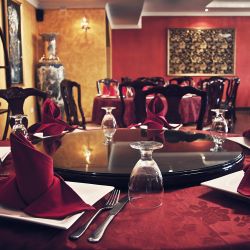 We invite you to experience a true Cantonese meal with amicable service, or even enjoy one of our delightful dishes in the comfort of your own home by ordering in. We look forward to sharing our traditional Cantonese meals with you

Here in Universal restaurant you can experience our authentic cantonese cuisine in a modern atmosphere. Additionally we have a lounge area where you can enjoy drinks with some delicious snacks. We also offer catering and party services. Feel free to contact us for further information.
Showing reviews 1 - 2 of 2
Showing reviews 1 - 2 of 2
Restaurant page views: 22,962